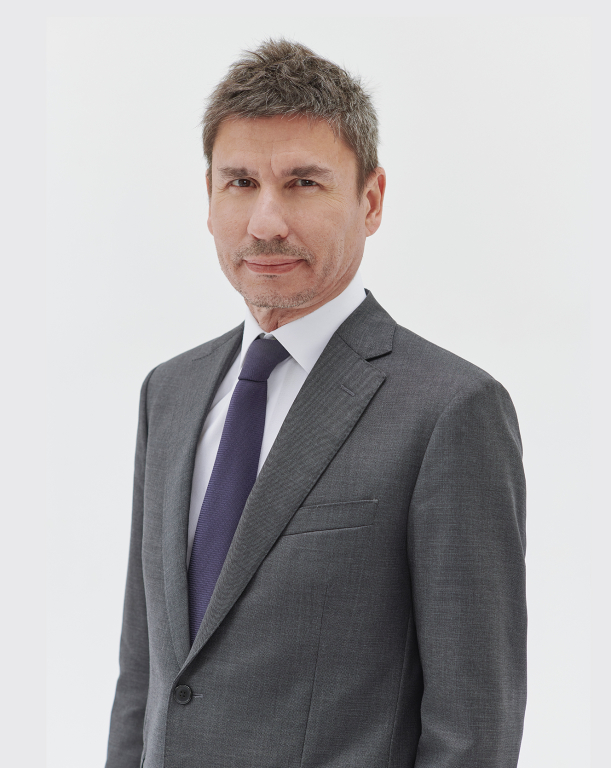 Frédéric Pinet has more than 30 years of experience in mergers & acquisitions, advising family groups, entrepreneurs, managers, investment funds and large companies.
He is particularly active in cross-border transactions and advises French and international listed and private companies in mergers & acquisitions transactions in connection with majority or minority shareholdings, share or asset disposals, pre-sale reorganisations, post-acquisition integration projects or the organisation of shareholders' agreements.
BACKGROUND
Frédéric started his career in 1991 in the mergers & acquisitions department of SG Archibald, then of Salans before joining Ashurst where he practiced for more than 14 years, including acting as managing partner of the firm for 6 years. He joined Desfilis in 2011, before setting up Moncey Avocats in 2021 where he is acting as managing partner.
He holds a Master's degree in Business Law from the University of Paris II Panthéon-Assas and a DESS in Business and Tax Law from the University of Paris I Panthéon-Sorbonne.
EXPERIENCE
Counsel to the management (more than 130 managers spread across 15 different countries) of Coventya during the sale of the group by an English investment fund to the American company Element Solutions Inc.
Counsel to the founding family and the management team of Rougnon Group in the context of the acquisition of a stake in the capital of Chevrillon Group
Counsel to Liberty Steel France Holding in the sale of its two subsidiaries Ascoval and Rail Hayange to the German group Saarsthal AG
Counsel to the founders and management of Exoé in connection with the acquisition of a majority stake by Bourse Direct
Counsel to Alandia Industries in the context of the acquisition of Cyrillus-Verbaudet Group from Alpha Private Equity and of the sale of Carbone Savoie Group to the Japanese Tokai Carbon
Counsel to the founders of CertiDeal on the corporate aspects of a capital increase subscribed by the investment company Meridiam Green Impact Growth Fund
Acquisition of a portfolio of more than 140 interests from Bpifrance for a foreign investment fund
Counsel to the founders of Michel and Augustin in connection with the sale of their shares to Danone Group
Counsel to the hotel Centaurus Group in connection with the creation of various joint-ventures with foreign institutional investors and the setting up of club deals to acquire hotel assets
Counsel to the Delachaux family in the minority investment of CDPQ in Delachaux Group